Google Announced "Project Owl" To Fight The Fake News And Problematic Content
[ Back to News Page ]
Dated: 26-Apr-2017
Google Announced "Project Owl" To Fight The Fake News And Problematic Content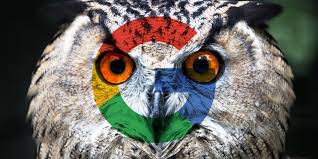 On 24th April, Google announced new Feature named "Project Owl' to attack the fake news and problematic content that keep polluting its search results.
Since November, Google has been concerned about the fake news, offensive search suggestions and hate speech about certain topics (appearing at the top of search results). This is why the Company has announced some major changes in the search to address these issues. In this effort, the Company has also involved teams of humans to make its algorithms to show more clear and reliable information.
To address these issues, Google is launching three specific actions which include:
A new feedback form for search suggestions and
Improving 'featured snippets' answers and
Emphasis on "more authoritative" information
Google's Auto-Complete Search suggestions
The first big change is Google will start giving auto-complete search suggestions. The basic purpose of this actually save the time of users like a user type 'wea' Google may auto-complete it by suggesting weather or weather today. Now, The Company is improving this auto-complete suggestion feature by adding a new 'Report inappropriate predictions' link that will appear below the search box. When a consumer finds hateful content, he can report it to Google by clicking it. By clicking that line a form will appear that allows a user to select predictions to tell Google that whether it is violent or hateful or sexually explicit or so on. So, it is a new way to report Google.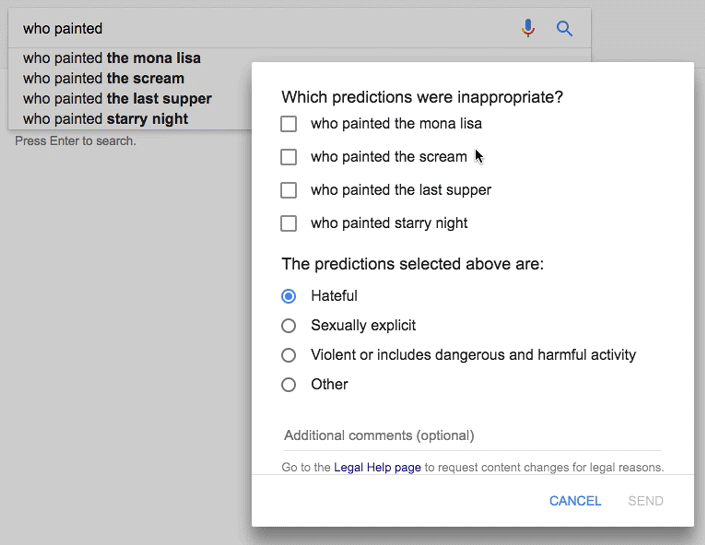 Improving 'Featured Snippets' Answers
Google has been under the fire over the past few months due to its problematic 'feature snippets'. This is why Google has decided to combat this issue by improving the feedback form associated with the Featured Snippets. Here you can see how Google is changing it.
More Focus On Authoritative Content
The third big change that Google's attack on the problematic content. by showing the more authoritative information for search queries, the Company will improve its search quality and fight with the fake news or problematic content.