Facebook Makes 5 Changes To Video Metrics
[ Back to News Page ]
Dated: 14-Apr-2017
Facebook Makes 5 Changes To Video Metrics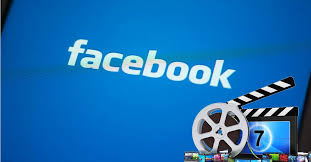 Facebook upgraded its Video metric and made 5 changes. The Facebook team witnessed a significant increase in advertiser's usage around the world. This is why Facebook is making 5 changes in the video metrics of page insight. The team is adding a couple of new metrics and also changing the criteria of measurement.
According to the Facebook announcement, 75% of the advertisers are from outside the US and almost 50% advertisers create ads on the phone or tabs. Facebook ad usage is gaining popularity specifically in Thailand, India, Brazil and Mexico.
Here are Facbook's New And Improvised Video Metrics
1.Aggregate Minutes Viewed
Facebook added a new metric that is aggregate minutes viewed. This new metric will allow you to see that how many minutes the viewers spend watching all the videos on your page. Previously, Facebook just provided the data for individual videos.
2.Aggregate Video Views
Facebook is changing the 10 second aggregate views with the 3 second video views. So the Page Insight will not the show the aggregation for 10 second video views. Though Facebook is removing the 10 second aggregation, but the stats will be available via the Facebook graph API.
3.Video Metric Benchmark
Facebook is also adding a bench to aggregated video that will enable publishers to compare the current and historical performance of their video content.
4.Sorting Options
Facebook will give advertisers the opportunity to select their top 50 videos for a specific time period. They can select either by the total number of views or the minutes viewed.
5.Date Range Analysis
Facebook is also updating a new date range analysis that'll make it easier to compare performance of videos or video views during a specific time period.