SEO Internships Plus SEO Job in Lahore Office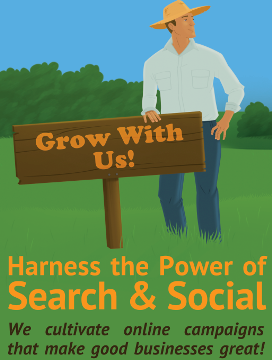 Do you want to grow your career in SEO field? Would you like to learn how to apply your skills to the rapidly growing Search Engine Optimization (SEO) field? SEO.com.pk is a pioneer company in SEO field and is a fast growing all over the word in field of SEO and serving from backend office Lahore, Pakistan. SEO.com.pk Search Engine Optimization company operating from Lahore Pakistan has immediate openings SEO Internship with superior communication and organizational skills.
Working with the Online Marketing Project Managers, youll help increase the clients presence in the online space. You will also receive hands-on-training to learn the fundamental SEO skills such as link building, keywords and other tactics to increase traffic in the digital space.
Don't miss this chance to gain SEO exposure and real world online marketing experience with SEO.com.pk Search Engine Optimization company in Lahore Pakistan based Office.
We love our interns. They keep us fresh, give us new ideas, and often join our team full-time. We will provide an opportunity to work with best SEO team, learn about digital marketing, and take ownership of projects that our central to our success.

INTERN RESPONSIBILITIES:
Under the supervision of the Online Marketing Project Manager, the intern will participate in a plethora of different tasks including but not limited to the following:
External link building for a range of clients
Outreach to potential bloggers, writers, etc. to aid in link building
Content sharing via different social vehicles
Reading all materials assigned to increase Search Engine Optimization knowledge.
Miscellaneous tasks for the Project Managers.
EDUCATIONAL BACKGROUND:
Must be currently enrolled in a Bachelors program or equivalent.
SKILLS REQUIRED:
Excellent oral and written communication skills, with ability to communicate with diverse populations
Experienced preferred in online marketing but willing to train the right candidate
Experience using Microsoft Office and Social Media platforms
Well organized with attention to detail and ability to carry out tasks independently
Ability to meet deadlines
Eagerness to learn
Must be interested in the digital marketing and SEO space
COMPENSATION:
This is an unpaid/for credit internship; however, this position gives you training and hands-on experience you need to advance your career. We are also open to considering you for a full-time SEO position when you will show extraordinary performance during your SEO internship.
APPLICATION INSTRUCTIONS:
Please email SEO.com.pk Search Engine Optimization company in Lahore based Office at info(at)seo(dot)com(dot)pk with a resume attached and SEO Internships in the subject line. In the body of that email, please write a cover letter that explains how you meet the requirements of the SEO internship and why you would be great for this position.