10 Things to Consider When Hiring Your Professional SEO Company from Pakistan
3

Comments SEO

(on 14-Nov-2017 08:20 AM)
10 Things to Consider When Hiring Your Professional SEO Company from Pakistan

Search Engine Optimization (SEO) is one of the most progressive online advertisement tools that helps in boosting the business and bringing in new clients who prefer the digital way of doing things.
There are SEO companies all over the world and all providing great services no doubt, but a technologically advanced region of the world like Pakistan has a high number of trained IT professionals who have certified degree in Software development and services like search engine optimization.
The other benefit of hiring you professional SEO service providers from Pakistan will be the cost effectiveness. There being an overabundance of IT professionals in the country has given rise to a healthy competition among all the service providers that always results in competitive pricing strategies. However the quality of services and business results associated with that are top almost always top notch.
Here are a few things that you should always consider and investigate before hiring you SEO providers from Pakistan:
1: Presentation and Ranking of Their Own Website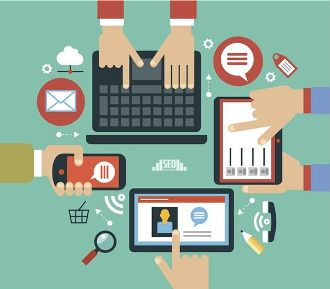 First thing to check with SEO service providers from any country for that matter, let alone from Pakistan is how well have they managed their own website and its search rankings. You should look for the flow in the website and arrangement of tabs and links and how everything is interlinked to form an easily navigable website.
You should also look for how high they are ranked in their respective markets considering country and city associations. If for example you are hiring an SEO Company from Lahore (the capital city of the Punjab district), they should appear at top spots for the keywords SEO in Lahore or SEO in Pakistan. This way you will be checking how good services they can provide and a clear fact is that what they can do for you they can master for themselves.
2: How Knowledgeable and Experienced Their People Are?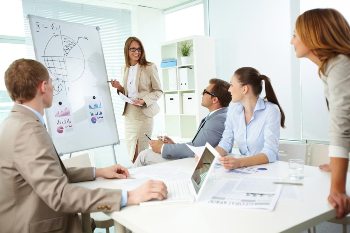 After having verified their own rankings and website presentations, the next thing you want to confirm is how much their major people can do for you. Search a bit on social media platforms like LinkedIn, Facebook or Twitter and find their main SEO Experts and give their personal profiles a read.
High level employees like to have their social media profiles updated with what they have achieved in the past or what skills do they offer their employer. Be as thorough as you can and don't compromise for anything less than perfect.
If you do however find someone from their employee team, contacting them on the side and asking for their experience and their skill set is not a bad idea as well. But make sure to keep your identity anonymous for this purpose.
3: What Services Do they Offer Exactly?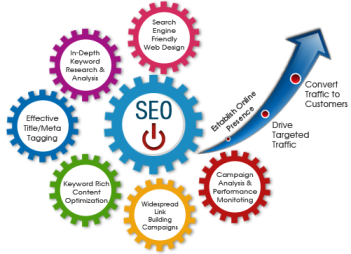 Probably the most important question from any Digital Marketing services provider is what services they provide exactly. This is where you can make or break the deal with them.
Services like On-page SEO, Off-Page SEO, social media marketing, website analysis tools, SEO friendly content writing, PPC, link building, corporate blogs creation and management, articles and press releases for various subjects or local business listings should all be their top offerings.
If you need all or any of them, it should be easy enough for you to choose whatever services you require and their members should be able to guide you to exactly what you need for your digital business websites.
4: Testimonials, Portfolios or Successful Previous Projects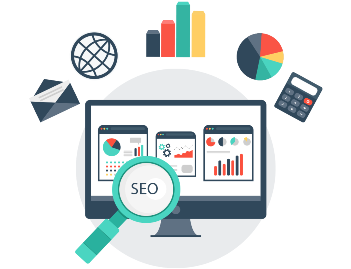 One thing that should be very clear on their website is their portfolios, testimonials or previous projects regarding what they have done for their clients in the past. Their website should contain corporate clients and businesses that they have served in the past and you should verify with a couple of them if you want to be completely safe.
Find business websites of their clients on the internet and even contact them if necessary and don't compromise on this verification step at all.
5: What Progress Measurement Tools Do They Have?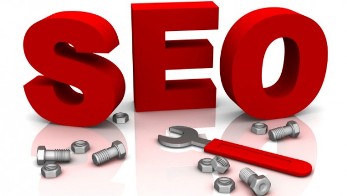 This doesn't necessarily mean any particular software tools but points out the success metrics the SEO providers in Pakistan may have deployed. Start by asking them their exact SEO Strategy and verify each step with someone knowledgeable in your own team or around you who might know a thing or two about the working of SEO.
Once you have understood their exact SEO strategy, verify how they plan to implement that strategy or what workforce will they dedicate for you project.
They should be able to answer all your questions regarding how or what they will be doing with you website, its keywords, content that is on it or needs to go on it and the time it should take for your business website to rank at top spots in search engine rankings.
6: What Will They Be Likely to Change in Your Website?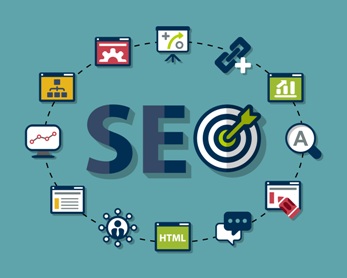 A business website is the starting point for any digital business and it should define your approach towards your business goals as well. Website developers and owners are more inclined towards a great visual design for the website and aren't exactly aware of what it needs to have in order to rank higher in search engines.
Top SEO Agents in you Pakistan based SEO provider should always want to make at least some changes to your website and to make it more SEO friendly.
You should enquire exactly what they will be chopping and changing and allow changes only in an SEO friendly way while keeping your original design theme and the way you website looks. However, included in the changes should be an easier way to navigate through the different pages of the website, as it is important for both your clients and search engine algorithms at the same time. Google's crawlers and spiders always analyze how easy it is to reach different places in the website and you Pakistan based SEO team should be able to organize your website much better by creating and managing new and old pages or tabs in it.
7: How Updated they are With the Latest Algorithms?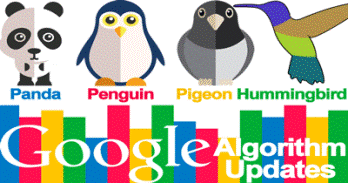 Search engines like Google keep evolving all the time and keep pushing out significant updates to their search algorithms and website on-pate and off-page content analysis criteria. This means that the techniques that were successful for search engine rankings couple of years ago will not necessarily work today (couple of years is just a reference, sometimes they change much more rapidly than that).
When choosing your SEO services provider from Pakistan, something that will be working in your favor is that there is a very high number of fresh graduates and skilled people always peaking in the country, which implies that the service provider you are planning to choose will have a regular supply of fresh updated talent to help them rank your website higher in Google.
To be on the safe side, you should always check with the SEO companies that you have shortlisted through you searches, for how updated they are in terms of adapting to new Google and other search engine's strategies.
You should consult a few SEO experts of your own and ask them some important questions about the updated techniques and ask them from the service providers that you are looking to do business with. This one is significant, don't compromise on this and always ensure that you are selecting the most updated bunch of people to rank your website higher.
8: What Success Parameters have They Set?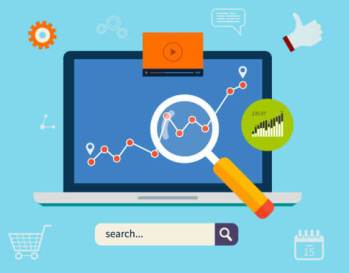 For any SEO service provider to rank your website and its products or services at top spots in Google and other search engines successfully, they must know how they are progressing at their tasks and must also set the highest standards for their client's websites. Your input in those standards should also matter a great deal and they should set the highest standards and also have access to the best analytical tools when analyzing how much traffic and successful business clients are landing on their target websites before and after the optimization services that they have provided. Always consider these:
Where did your important keywords related to your products or services rank before your SEO service providers from Pakistan started working on your website and what positive changes have they brought in.
How much web traffic was your business website accounted for before and after the optimization done by your service providers and how much boost have your business website experienced in getting new online clients.
How user friendly and search engines friendly your business website is regarding the content that is on it and off it both on the front and back ends.
The SEO service providers that you are looking to invest in from Pakistan should always set the highest keywords ranking standards possible. They should target the very top spots in Google searches that should help you gain a better market share than your competitors.
9: How Much International Exposure Do They Have?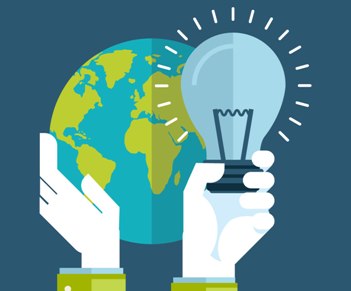 One of the most significant measurements for any services providers is what they have done in the past. No doubt some fresh SEO companies can also provide quality services, but the most experienced ones from Pakistan like the SEO Company Lahore, who have served the international markets successfully for decades and have no problem understanding client's needs and requirements while tailoring the best possible solution for them at all times, will guarantee you the best results possible.
International exposure in different parts of the world also highlights your Pakistani SEO service provider's ability to incorporate different local markets into their strategies and deliver you solutions that guarantee success in your own local and targeted market without letting much efforts go to waste at all.
Check for the versatility in their client base and preferably how many clients have they served in your particular markets to find out how they handle the trends in the regions you plan to do business in.
10: Do They Match Other Local Service Providers in Prices?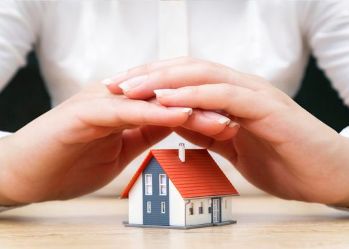 One of the best advantages of choosing you SEO Service providers from a competitive country like Pakistan is that they will always offer you the most attractive prices boosted by the competition that they have in their local markets.
Communicating with many SEO service providers from the country should not be a problem at all and you should verify the price offerings and packages from a bunch of companies and confirm that the best company from Pakistan is not charging you too much above the rest.
Being the best company in the country and one of the best on the internet, it should be understandable for them to charge a little above the rest but the separation should not be too much and you should choose the one that offers competitive price offerings and also most skilled top services for the longest term basis without incorporating much changes in the invoices and prices at all.